Jon Hamm in "Stinker Lets Loose!"
Posted on January 9, 2018 at 3:58 pm
It almost seems like there really was a movie back in 1977 called "Stinker Lets Loose," part of those affectionately remembered cornpone road films like "Every Which Way But Loose," "Cannonball Run," and "Smokey and the Bandit." There should have been, anyway. And now there sort of is, with the novel and audiobook (exclusively from Audible) starring Jon Hamm.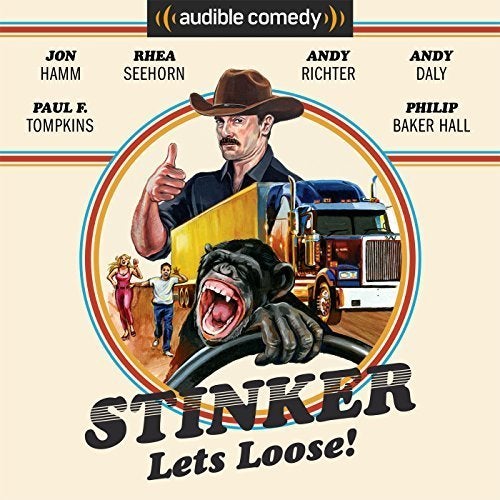 Author Mike Sacks and director Eric Martin have created a fully immersive cinematic audio experience with an all-star cast. Stinker teams up with old pals Boner and Jumbo, plus new friends Buck and Rascal the Chimp, for a crazy ride across the highways and byways of Bicentennial America and meets scores of beautiful Southern gals, reams of treacherous villains, and even the Big Man!
John DiMaggio as Jumbo and Sheriff Sledge
Paul F. Tompkins as Clarence Macleod and Mr. Walsh
Mark Gagliardi as Big Red
With James Urbaniak as President Jimmy Carter and Jeremiah King
Guest starring Andy Richter as Orville Max and Phillip Baker Hall as the Big Man!
Related Tags: